The Lansing Sports Commission, in partnership with the Michigan Horseshoe Pitchers Association and the Lansing Center, was fortunate to serve as the host for the 2023 National Horseshoe Pitchers Association World Tournament this summer.
⁠
Get a closer look at one of the year's most unique sporting events below!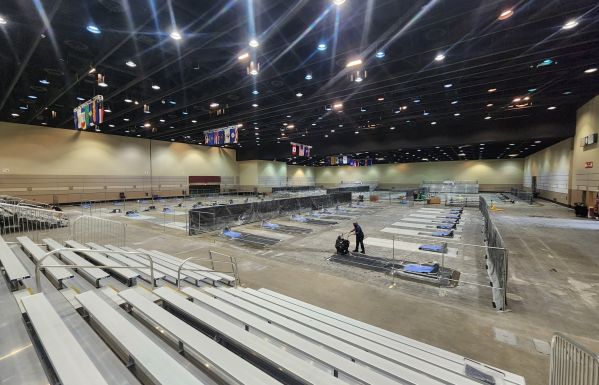 Setting up for the world tournament
Many volunteers and community partners assisted with setting up for the two-week event.
A massive undertaking for all three partners, the tournament required a solid week of set up. Multiple flatbed trucks hauled 25 tons of Kentucky Blue Clay to the Lansing Center, and our team, partners, and volunteers mixed that clay, helped set up nearly 60 horseshoe pitching courts, and ensured a successful two-week-long world tournament before assisting with tear down afterward.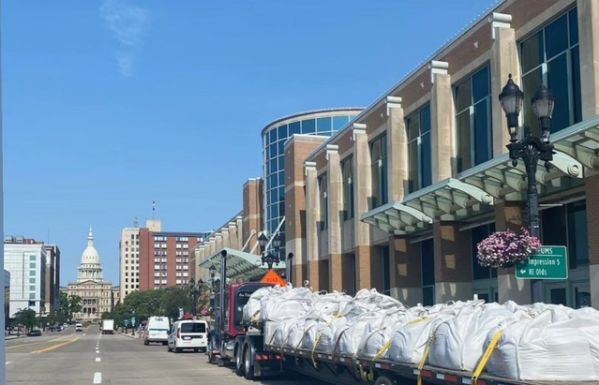 25 tons of clay
The tournament required 25 tons of Kentucky Blue Clay!
The tournament kicked off with an opening ceremony, which featured Lansing's mayor, local media, color guard, and city officials. The two-week duration of the tournament featured specially planned activities in the community, visits from Michigan State University's mascot, Sparty, a hall of fame banquet, and more.
Opening Ceremony
Lansing Mayor Andy Schor helped kick off the opening ceremony with a speech and a horseshoe pitch of his own!
After years of planning and weeks of hands-on efforts, the tournament proved to be a tremendous success for the entire Greater Lansing Region. We welcomed 955 horseshoe pitchers and their families from across 48 states and 5 countries for an average seven-night stay in the region. We saw a total of more than 3200 hotel room nights, more than 600 campground stays, and nearly 500 Airbnb stays throughout the Greater Lansing area.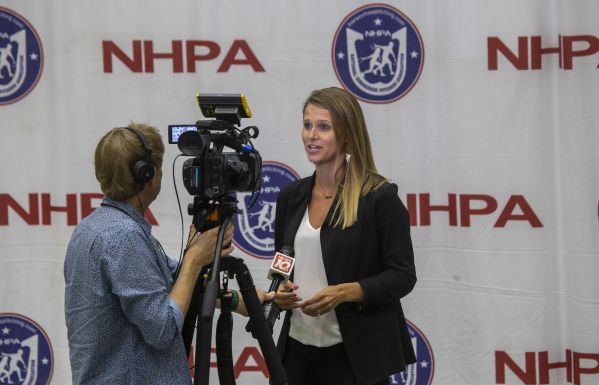 Our team's community outreach efforts resulted in media coverage at the opening ceremony.
The horseshoe pitchers took full advantage of their time off the courts and truly embraced all that our region has to offer. They dined out at local restaurants, enjoyed a game at our minor league baseball stadium, visited our museums and attractions, made multiple visits to all our area golf courses, and used the Lansing Experience Pass to explore the region and redeem points for Lansing-themed swag.
We are proud to have served as host for the 2023 World Tournament and look forward to the opportunity to be considered again in the future!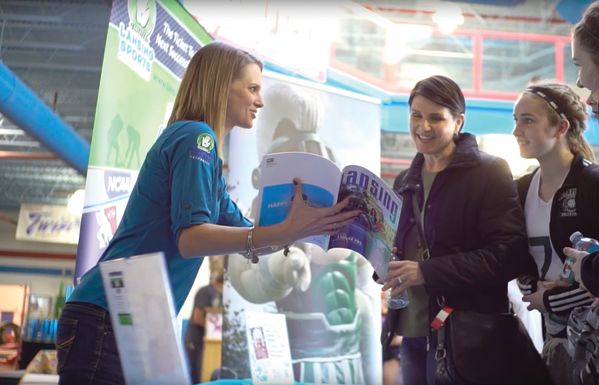 Connect with one of our experts to learn what unique services the Greater Lansing Sports Authority can provide for your event.