Turn your next sporting event into an unforgettable travel experience.
Coming to Puerto Rico for a sporting event can be a once-in-a-lifetime opportunity. Take that to the next level by making the most of what the Island has to offer.
Below, we've rounded up the top reasons to host your next sporting event in Puerto Rico — from professional-caliber venues to amazing local culture and attractions. When you're ready to take the next step, let our sports sales team help you make your event one for the record books!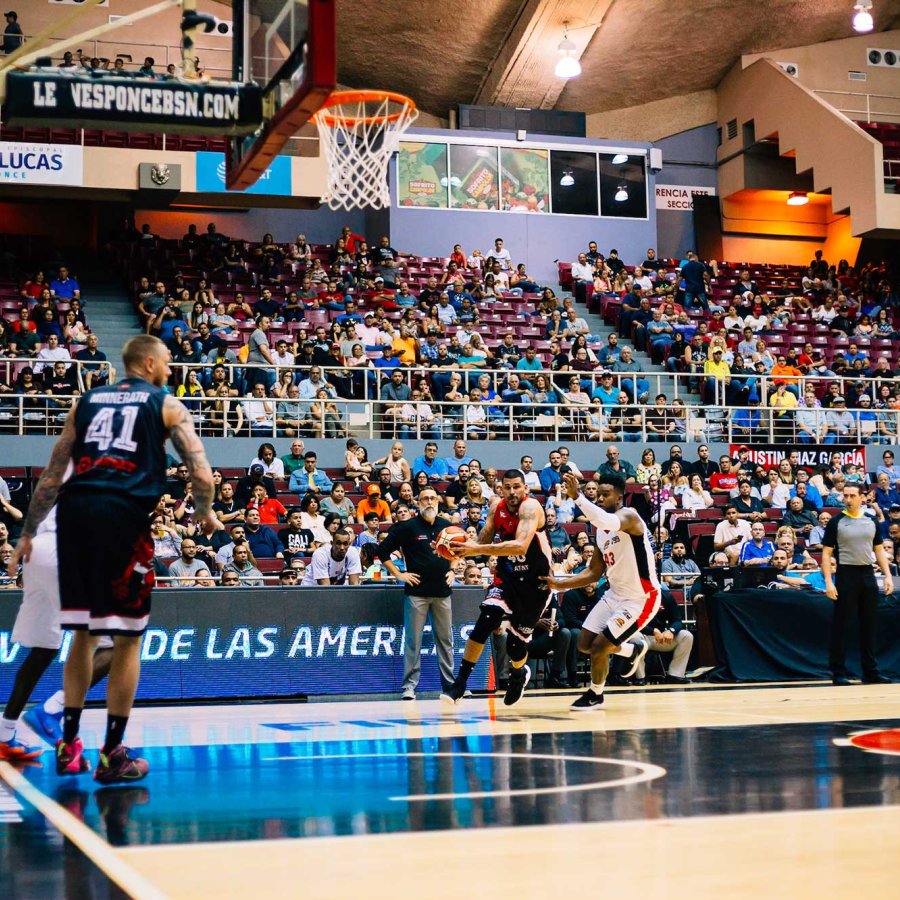 1. World-Class Venues for Virtually Every Sport
Sports are a big deal in Puerto Rico. As a result, we have a wide variety of professional-level sporting facilities all across the Island. In San Juan, the popular Eco's Sports Park accommodates field and indoor soccer, American football, beach tennis, and several other sports. The facility has a rooftop bar, concessions, and a plaza for your group to grab a bite and a drink. Eco's also happens to be across the street from the Hiram Bithorn Stadium and Roberto Clemente Coliseum.
Discover the beauty and history of Puerto Rico's south region by planning your sports trip around Albergue Olímpico (Olympic Training Center) in Salinas. These facilities are used by local athletes preparing for almost any Olympic event. During the summer, families come to enjoy the Olimpia Water Park and visit the Museo Olímpico de Puerto Rico (Olympic Museum), showcasing the history of Puerto Rico's participation in the Olympic Games.
EXPLORE MORE SPORTING FACILITIES IN PUERTO RICO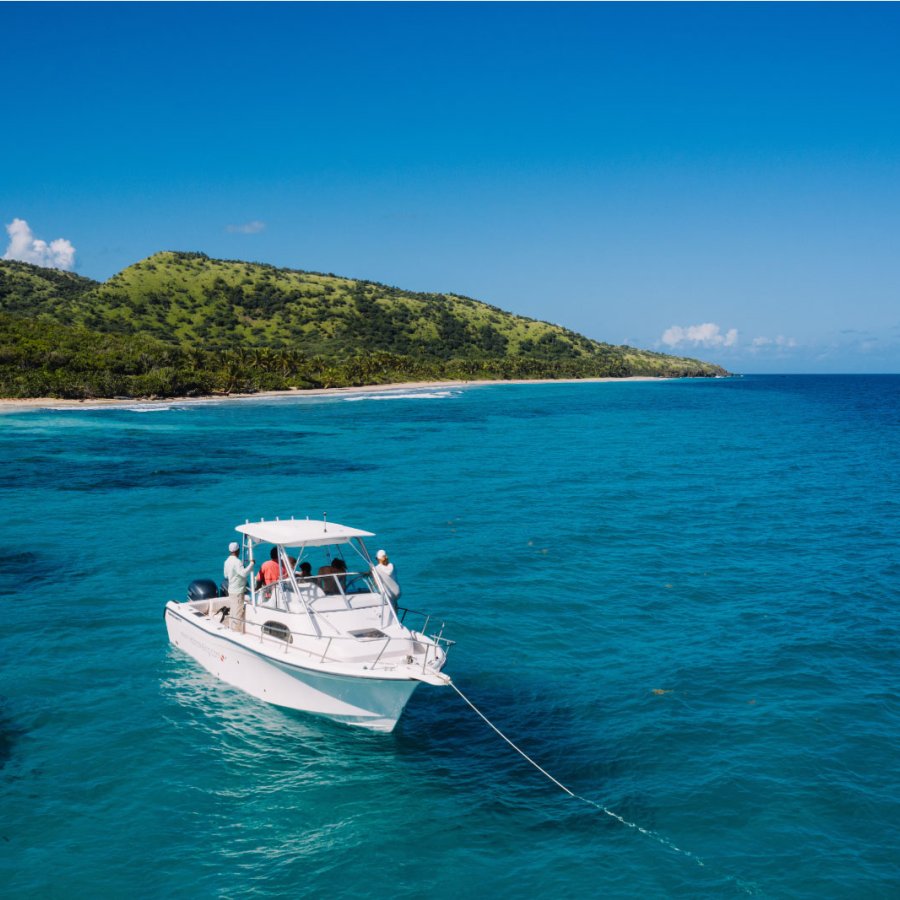 2. Easy, Passport-Free Travel
Being a territory of the U.S. means traveling to Puerto Rico is as easy as a domestic trip, but with the flavor of an international destination. U.S. citizens don't need a passport to travel to the Island, nor do they need to convert currency while here. For added convenience, most major airlines offer direct flights daily from the mainland to Luis Muñoz Marin International Airport in metro San Juan.
Language shouldn't be a barrier, either, since many locals — particularly in popular visitor areas and larger towns — speak both English and Spanish. This also applies to most venues, restaurants, and accommodations, where signage, brochures, and menus are frequently provided in both languages.
FIND OUT ABOUT OTHER PLANNING ESSENTIALS WHEN TRAVELING TO PUERTO RICO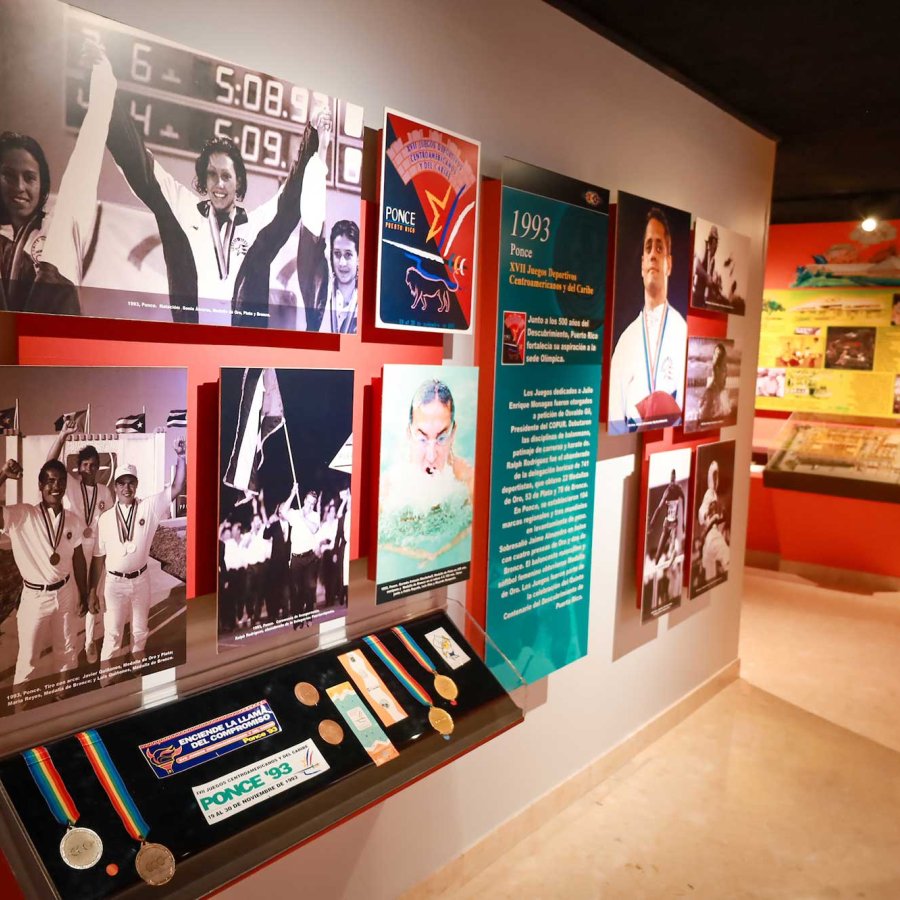 3. Puerto Rico Has a Rich Sports Tradition
From Roberto Clemente to "Tito" Trinidad to Monica Puig, Puerto Rico has a long history of producing high-caliber athletic talent. During your visit, you can learn more about the Island's sports legacy.
The renowned Puerto Rico Sports Museum in Guaynabo houses one of the most comprehensive collections of Puerto Rican and Caribbean sports memorabilia. Another memorable sports museum is the Puerto Rican Sports Hall of Fame (Pabellón de la Fama del Deporte Puertorriqueño) in San Juan. This museum, which opened in 1958, honors Puerto Rican athletes and other important figures that have contributed to the development of sports on the Island.
EXPLORE MORE ICONIC SPORTS SITES IN PUERTO RICO
4. Largest Convention Center in the Caribbean
If you're planning a sports conference or if your event requires meeting space, the Puerto Rico Convention Center has everything you need in one location. With a sleek, modern design and 600,000 square feet of space, PRCC is the largest and most technologically advanced meeting facility in the Caribbean.
PRCC is also at the heart of the Convention Center District, which includes luxurious hotels, restaurants for every mood and budget, and plenty of entertainment options. At the Distrito T-Mobile entertainment complex your group can take in a concert, watch a movie on a 270-degree panoramic screen, or go ziplining — all on the same day and in the same place!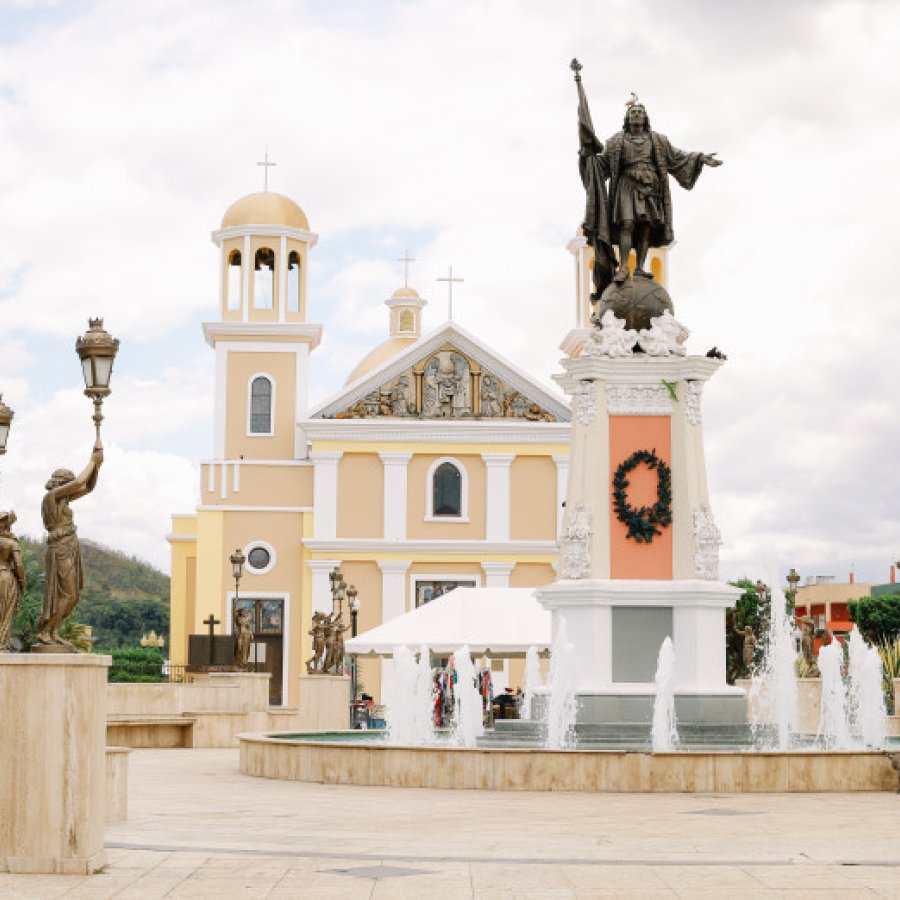 5. An Abundance of Short Excursions
Pressed for time between events but still want to get some sightseeing on the itinerary? Walking tours of Old San Juan and Ponce Plaza only take up a few hours and are a short drive from most sporting venues in the metro and south region, respectively.
Plan a lunch or dinner excursion to one of Puerto Rico's famous boardwalks, such as Piñones in Loíza, La Guancha in Ponce, or La Parguera in Lajas, where your group can enjoy the ocean view while sampling frituras (local fried street food), refreshing fruit smoothies, and fresh seafood.
If you'll be on the west coast of the Island, a must-see is Parque del Litoral in Mayagüez, a coastal park built for the 2010 Central American and Caribbean Games.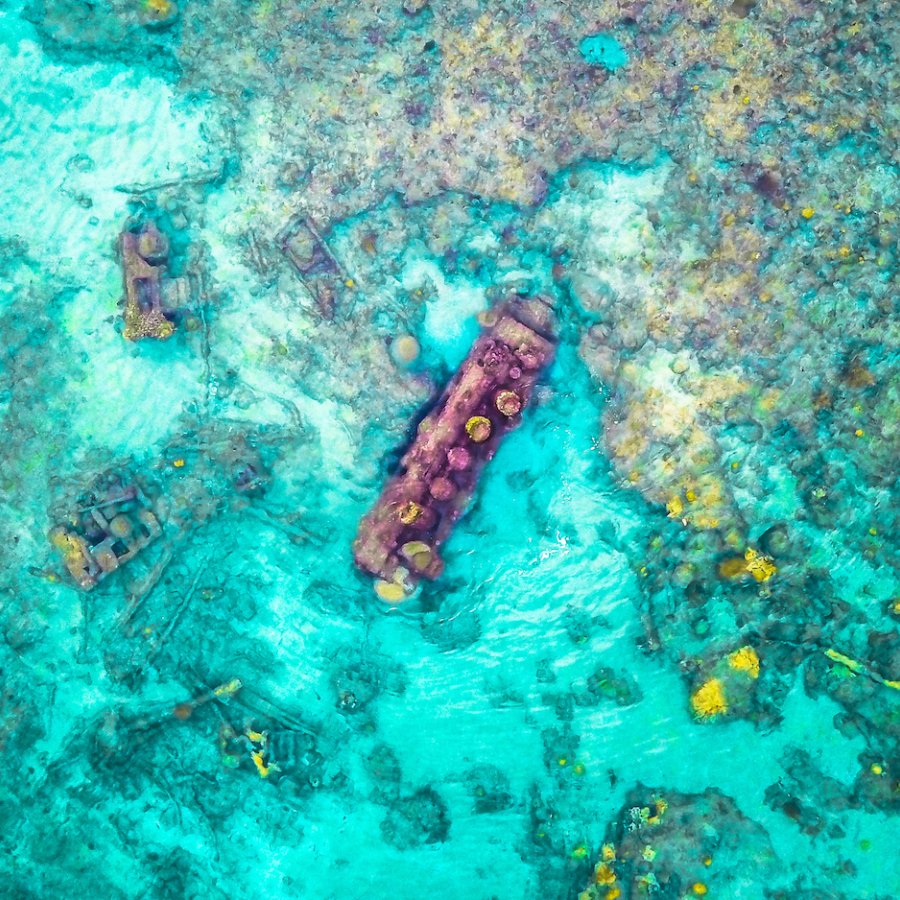 6. Fun in the Sun
Done with training, competing, and meetings? Head for the beach! If your trip will be centered around San Juan opt for El Escambron Beach, where you can enjoy sunbathing or swimming, rent snorkeling equipment or schedule a scuba diving class at Scuba Dogs, or ride the waves with equipment rented from La 8 Surf Shop.
Puerto Rico's west side is famous for its sunsets and surf beaches, including Domes, Tres Palmas, and Sandy Beach. María's Beach in Rincón has even hosted international surfing competitions. If your group is on the southwest side of the Island, Cabo Rojo's beaches are stunning, perfect for lying on the sand with a tropical cocktail.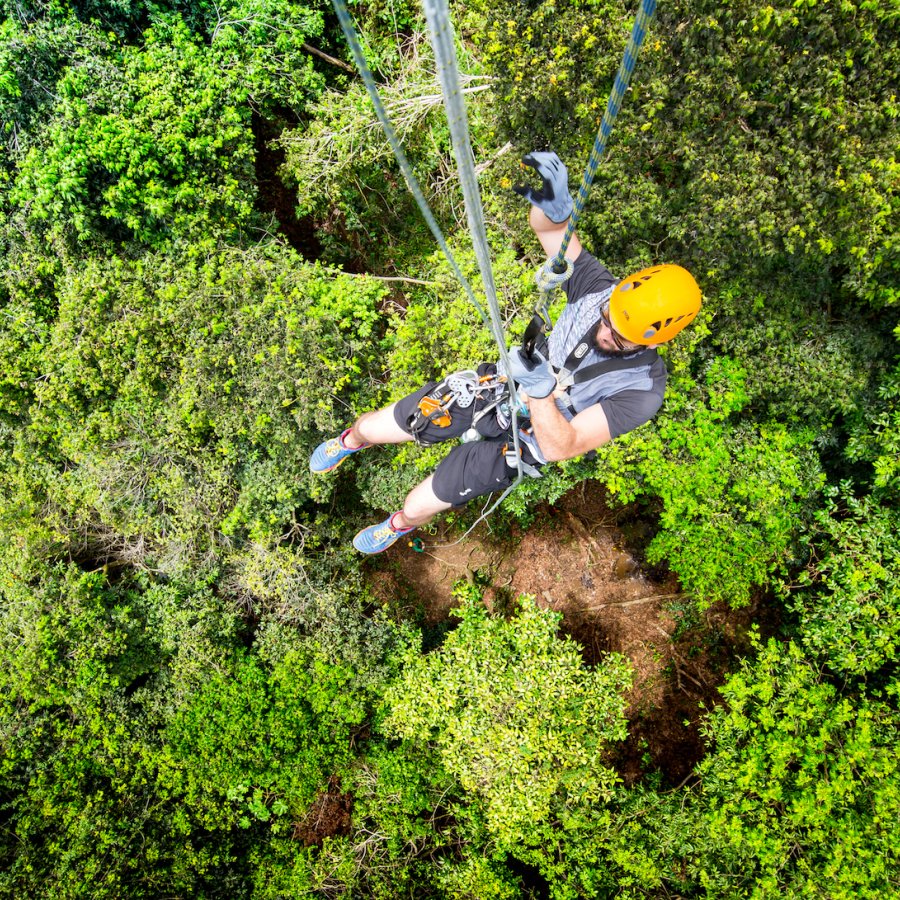 7. Adventure in the Mountains
If your athletes still have energy to burn and want an unforgettable outdoor experience, charter a bus for the mountains. For thrillseekers, Toro Verde Adventure Park checks all the boxes thanks to their unique ziplining experiences that will have participants soaring over jungle foliage. More down to earth? Plan a hiking tour of El Yunque Rainforest, either with a tour company or just by picking a trail to explore. One town over in Luquillo, you can book horseback riding or ATV tours around the foothills of the rainforest at Carabalí Rainforest Adventure Park.
EXPLORE MORE GROUP ACTIVITIES IN PUERTO RICO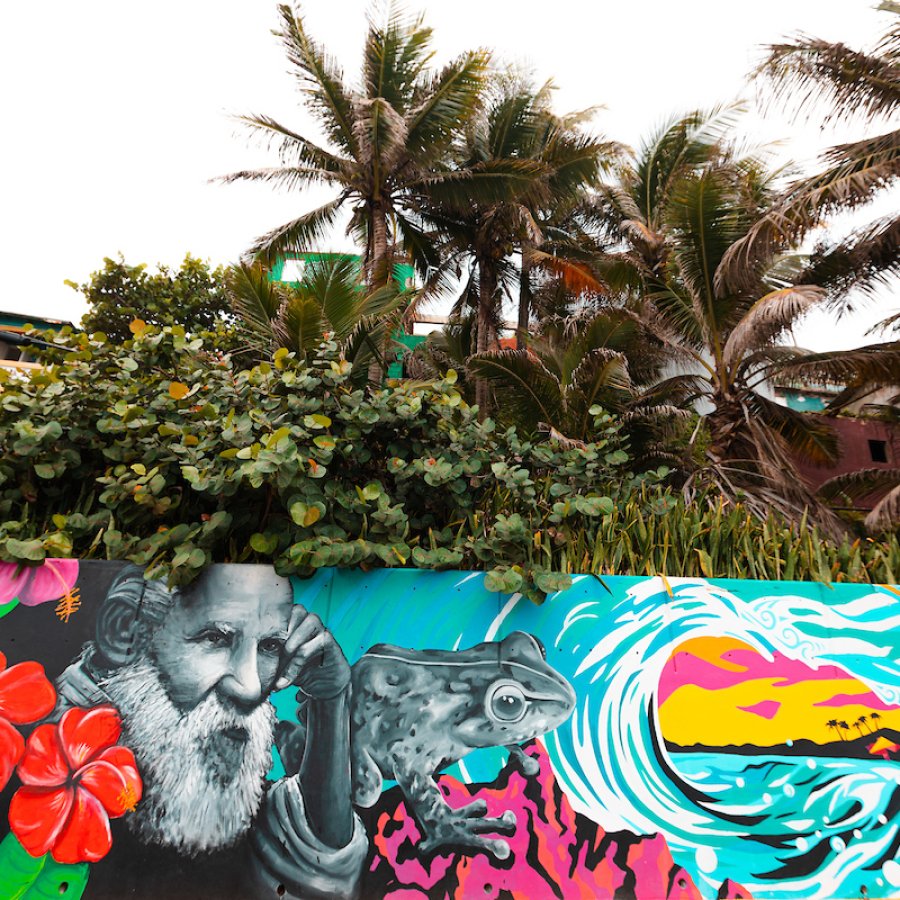 8. A Culturally Diverse Experience
Puerto Rico has done a fantastic job of preserving its multicultural history, from the cobblestoned streets and Spanish forts of Old San Juan to rustic coffee haciendas and sugar cane plantations such as Hacienda Buena Vista and Hacienda La Esperanza.
Art-lovers will be dazzled by the abundance of street art, from the urban murals adorning the Santurce neighborhood of San Juan to entire city blocks painted in a jigsaw of bright colors at the Yaucromatic public art project in Yauco. There are also outstanding museums showcasing local and Caribbean artists, including the Museo de Arte de Puerto Rico, Museo de Arte Contemporáneo, and the iconic Museo de Arte de Ponce.
9. Expert Sales Team
Composed of passionate travel experts, Discover Puerto Rico's sports sales team is committed to developing programs and events that highlight the Island's beauty and adventure. Whether you hope to host a game at a renowned sports venue or a banquet to celebrate a huge win, the sports sales team promises to curate an unprecedented experience.
Not to mention, our sales team knows the Island intimately. We can help find indoor or outdoor facilities with spectacular views and ocean-front access. The team can also coordinate travel logistics — such as recommending flights, planning group activities like hiking or ziplining, and securing conveniently located hotel stays.
With our supportive sales team on deck, heading to the Island has never been easier.