By AJGA Staff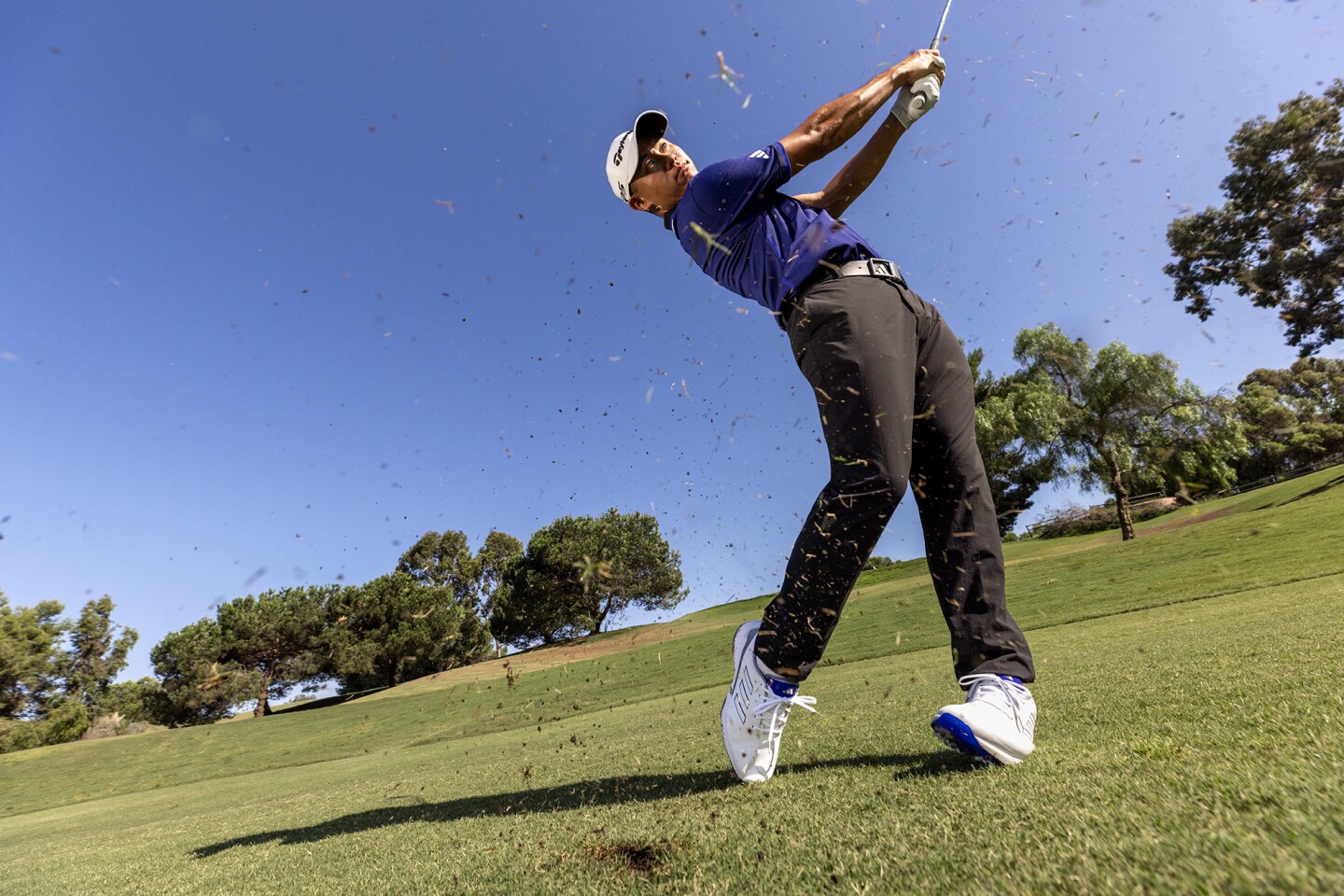 The AJGA is proud to announce our National Sponsor, adidas Golf, has committed to providing additional gifts to all Neuropeak Pro™ Preview Series tournaments in 2023. Their goal is to empower first-time AJGA participants with high performance products and further the AJGA's efforts to make golf more accessible and help remove barriers to entry.
"We are on a mission to be the most progressive golf brand in the world and one of the ways we are doing that is through our commitment to creating pinnacle performance products for all golfers. This series offers a way for young golfers to compete against the best in the world, so we wanted to provide them with the products that can help them perform their best on the course."

JEFF LIENHART, PRESIDENT, ADIDAS GOLF
The Neuropeak Pro™ Preview Series is designed specifically for AJGA members who have not yet played or been accepted to an AJGA tournament. adidas hopes the 2023 donation encourages new golfers to join or renew an AJGA membership, play in the Series and remove barriers that may have prevented them from playing the game.
"We are extremely grateful to adidas for their generous donation to the Preview Series. Their support will help us provide our young players with the tools and equipment they need to compete at the highest level and to develop their skills as golfers and as young people. We believe that golf is a sport that can change lives, and we are proud to partner with adidas in our efforts to make golf more accessible and inclusive for everyone."

STEPHEN HAMBLIN, EXECUTIVE DIRECTOR, AJGA
adidas' commitment to the Neuropeak Pro™ Preview Series will involve a variety of products from their performance range given to players at select tournaments throughout the Series. At some of these tournaments, players will receive adidas' all-new ZG23 golf shoes. Designed to be lightweight with zero compromise, the ZG23 footwear offers golfers comfort, traction and stability in a lightweight silhouette. New to ZG23 is the addition of LIGHTSTRIKE PRO, adidas' cushioning technology that seamlessly combines comfort and stability through the midsole. It also features a data-informed outsole to give golfers traction where they need it most.
During player tournament registration on-site, all tournament participants receive a gift bag that includes information about the additional adidas gift and how to redeem it along with an AJGA towel, Imperial hat, adidas t-shirt and box of TaylorMade TP5 or TP5x golf balls.
Additionally, adidas will continue to offer members a discount on products throughout their website. AJGA members receive 20% off adidas.com and 30% off golf items, with certain restrictions applying.
adidas' efforts are part of a larger AJGA initiative to provide opportunities and lower the barriers for junior golfers- no matter their background. Recently the AJGA announced improvements to the Qualifier Series to reduce the financial burden involved with playing in events. Beginning in 2023, when a player qualifies into a tournament field via an AJGA Qualifier, the tournament fee will be reduced by the amount paid for the qualifier.
This initiative will result in over $100,000 dollars annually staying in the pockets of AJGA members and their families, offsetting a portion of tournament costs, and continuing our multi-year efforts to eliminate barriers into competitive junior golf (In 2022, the AJGA reduced Junior Membership, Qualifier, and Neuropeak Pro™ Preview Series fees by nearly 10%). Our Preview Series entry fees dropped again in 2023 and are now 15% lower than 2021.
The first two Preview events of the year, AJGA Preview at College Station (Ages 12-15) and Uni-Fab Industries Preview at Bay View, kick off this week. The full Preview Series schedule can be found here.