Mar. 08, 2023
In November 2022, the U.S. National Women's Handball Team faced off against the Canadian Women's Team to qualify for the 2023 Pan American Games. This was the first ever national team to compete in Greater Lansing, Michigan on their path to the Olympics.
The match, which took place at the Lansing City Arena, resulted in a loss for Team USA, but it marked a turning point for American Handball and resulted in an exciting event for the region.
We chatted with Joe Williams, president of The American Handball Company, about what went into organizing an event of this caliber.
What's the biggest obstacle you had to overcome while planning this match?
"The biggest challenge in general was finding a facility that was big enough, affordable, and that would allow us to use handball resin on (it's necessary to play, but it makes a mess). Checking those three boxes was challenging, but the team at Lansing City Arena were rockstars to work with. They saw our vision and were more than helpful."
What made you choose Lansing, Michigan as the host city for this event?
"Lansing was the best possible place to work with and work in because of the arena, Lansing City Futsal, and the Greater Lansing Sports Authority. It was unbelievable the amount of enthusiasm everyone had for the city and for executing the things we needed, which took the stress off our shoulders and made us excited to go to Lansing and plan more events there in the future."
What was your vision for the Pan American Games Qualifier?
"We wanted a fair competition, and we wanted team USA (and team Canada) to shine in the best light. Finally, we wanted everyday people to see an Olympic dream come to life."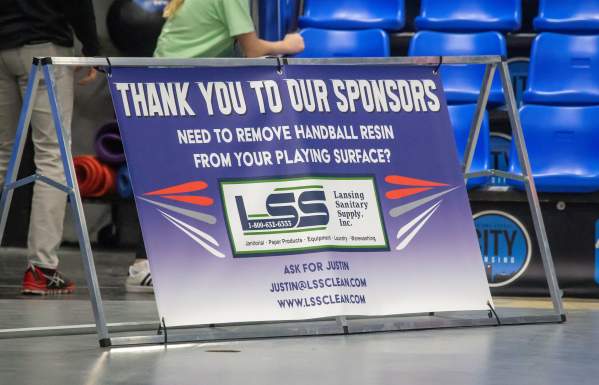 Community collaboration and unique services, like a special handball resin cleaner, are part of what drew The American Handball Company to Lansing, Michigan. Learn more about services we offer on our services page.READ MORE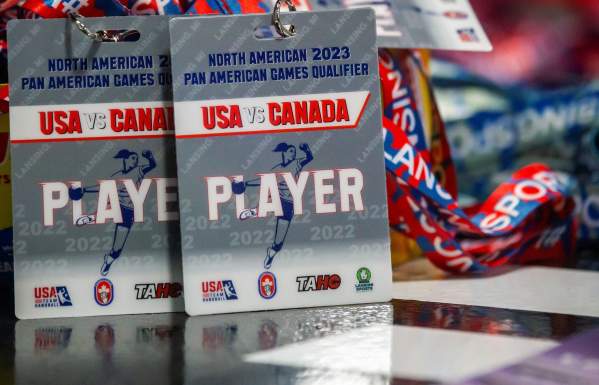 The GLSA team creates credentials, signage, and other assets for many sports events. The team even landed a couple of media opportunities for The American Handball Company leading up to the match.READ MORE
How has the GLSA supported your efforts?
"Normally it's a challenge to find sponsors and partners since Handball is a smaller sport, but the Greater Lansing Sports Authority was awesome to work with. They pointed us to great vendors and hotels, worked with us to find a specialty cleaner to ensure we could get handball resin off the court after the match, secured media opportunities for us, and coordinated volunteers for game day.
The GLSA is very passionate about Lansing and about hosting great events, and they perform their tasks at a very high level. That made planning our event in the Lansing area a really pleasant experience."
Learn how the expert team at the GLSA can help you plan your next tournament or event by chatting with one of our experts.
Read more here.